(Click on a person's name or image to enter his/her CV or personal site)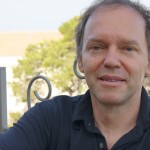 Current PhD Students
Yaroslav Don

PhD student (Technion).
Topological properties of quasiperiodic tilings.
yarosd [at] campus.technion.ac.il

 

Boris Rotstein (Timchenko)

PhD student (Technion).
Out of equilibrium heat transfer in atomic systems.
borist13 [at] campus.technion.ac.il

 

Amit Goft

PhD student (Technion).
amitgoft [at] campus.technion.ac.il

 
Current Master Students
Tom Shindelman

MSc student (Technion).
shindelman [at] campus.technion.ac.il

 
 

Yuval Abulafia

MSc student (Technion).
yuval.ab [at] campus.technion.ac.il

 
 
Former Master Students
Amit Goft

Master thesis (Technion, 2020).

Ariane Soret

Master thesis (École Normale Supérieure & Technion, 2015).

Moshe Diamant

Master thesis (Technion, 2010).

Amos Schtalheim

Master thesis (Technion, 2006).

Maria Kouchnir

Master thesis (Technion, 2005).

Dimitri Gangardt

Master thesis (Technion, 1995).
Semiclassical description of the excitations of a Fermi liquid within the random phase approximation.
Former PhD Students
Former Post Doctorate Assistants
Evgeni Gurevich

KLA-Tencor, Israel.
Quantum mechanics in fractal systems (2011–2013).

Venketeswara Pai

Harish-Chandra Research Institute, India.
Zeno effect and Coulomb interactions in low dimensional mesoscopic metallic systems.

Sankalpa Gosh

Indian Institute of Technology, India.
Vortices in Bose-Einstein condensates and localization of matter waves (2002–2005).

Kirone Mallick

Institut de Physique Théorique, Saclay, France.
Mesoscopic superconductors (1997–99).